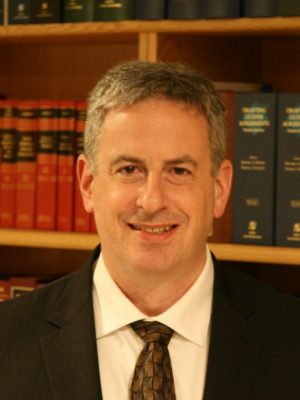 David S. Taylor, Esq.
Patent & Intellectual Property Attorney
Senior Associate
David S. Taylor, Esq.
Senior Associate
David Taylor is an intellectual property attorney licensed to practice in the District of Columbia and Maryland and has been registered to practice before the U.S. Patent and Trademark Office since 1994. He is also admitted to practice before the U.S. District Court for the District of Maryland and the U.S. Court of Appeals for the Federal Circuit. He has an extensive technical background and over twenty-five years of experience in drafting and successfully prosecuting U.S. and foreign originated patent applications for technologies in a diverse set of disciplines for a multitude of clients, large and small.
Mr. Taylor's practice focuses on prosecution and litigation of and client counseling on patents and trademarks. Among the technologies that Mr. Taylor has litigated or prosecuted are semiconductor devices, medical devices, Internet based solutions, nanotechnology, polymers, rocket propulsion systems, agricultural equipment, optical fiber products, and electrochemical devices and processes.
Prior to joining Lieberman & Brandsdorfer, LLC in 2019, Mr. Taylor was an attorney at Pillsbury Madison & Sutro, the Sullivan Law Group, and Berenato & White. Mr. Taylor is a graduate of The National Law Center of George Washington University (1993) and has a Bachelor of Science Degree in Chemical Engineering from the University of Maryland, College Park (1990).