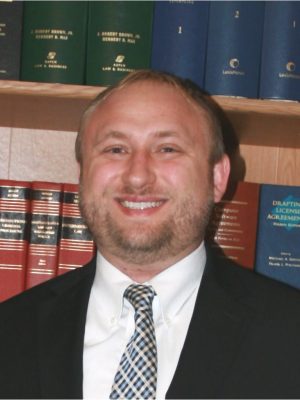 David W. Brundage, Esq.
Patent & Intellectual Property Attorney
Associate
David W. Brundage, Esq.
Associate
David Brundage is an intellectual property attorney licensed to practice in Maryland and is registered to practice before the U.S. Patent and Trademark Office. He specializes in patent preparation and prosecution before the United States Patent and Trademark Office. He has experience working in the technical fields of computer networking, computer hardware and software systems, cloud computing, and artificial intelligence.
Mr. Brundage graduated manga cum laude from the University of Baltimore, School of Law. He previously attended Lehigh University where he graduated with a Bachelor of Science in Materials Science and Engineering while being a member of the Division 1 wrestling team. Prior to attending law school, he worked as Project Manager, overseeing the completion of large-scale commercial construction projects in Baltimore, Maryland.